The Top Benefits of a Document Management System
Posted on January 24, 2022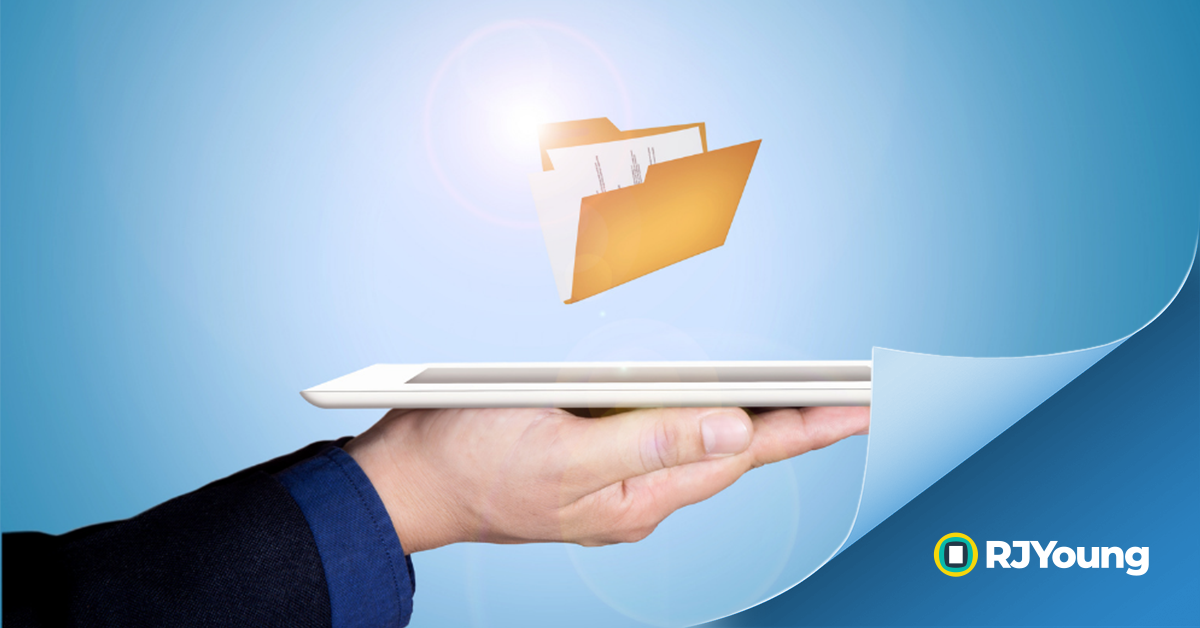 Managing documents is at the crux of most business operations, regardless of industry. Every business has core documentation that is a part of every business day — from human resources files on individual employees to invoices, billing, customer information, credit card, and payment information, and more. Handling all that paper can really bog down business operations. In fact, people spend 19% of their time on average searching for information necessary to do their jobs. That's a lot of wasted time that could be better spent on revenue-producing tasks.
For this reason, many companies are turning to a digital model to help manage documentation and speed up work processes. In 2021, 30% of organizations have committed innovations that support a more streamlined business model and by 2025 it is predicted that up to 75% of organizations will have comprehensive digital roadmaps in place.
Regardless of whether your business is an enterprise-level operation or a small- or medium-sized business, you can leverage the benefits of digitizing your paperwork through the deployment of a strong document management system (DMS).
Advantages of a Document Management System for Your Business
One of the best investments you can make to improve the efficiency of your business processes is a strong document management system (DMS). As a managed service, these systems streamline both processes and workflows for an optimized work environment that helps you — and your staff — get more done in less time. Some of the main benefits of a DMS include:
Fast Retrieval of Documents
Let's face it. One of the primary benefits of a DMS is the way it allows digitized information to be quickly and easily shared, stored, retrieved, edited, and tracked. Finding the right information becomes simple when employees can search using a variety of keywords, phrases, or even numbers.
Control of Versions for Fewer Errors
Version control is an essential element when it comes to avoiding costly errors in contracts, proposals, invoices, and other important documentation. DMS' provide numerous ways to control and track changes, including time and date stamps, author tracking, and more. This keeps earlier, invalid versions of critical documents from being accidentally used.
Better Data Security and Compliance
Cybersecurity is of primary importance as hackers continue to evolve new technologies and techniques for getting hold of your sensitive data. A DMS offers protection for data at multiple levels. First, you can assign clearance levels for specific documents to ensure only authorized personnel have access. These access controls can be monitored and changed as staff and needs fluctuate. DMS' also provide encryption for data, so it is secured during storage and during transmission. Finally, if your business must remain compliant with any of the current data protection and privacy requirements and regulations, a DMS can help you maintain that compliance with increased security.
Outstanding Disaster Recovery
Having access to documents at the touch of a button is important — but being able to keep business moving in the event of a data breach or a natural disaster is invaluable. A DMS typically includes cloud-based storage and backup that can duplicate your important files in a remote location for use if the originals are compromised in some way. These cloud-based storage systems are secured with state-of-the-art security standards for the highest level of data protection.
Let RJ Young Bring the Advantages of a Robust DMS to Your Business
Today's savvy businesses are always looking for new ways to optimize their work environments for cost savings, increased productivity, and better bottom-line health. One of the easiest and cost-effective technologies to adopt to bring these goals into focus for your business is a document management system.
At RJ Young, we offer document management systems that are custom-tailored to fit the specific needs and goals of your business, whether you run a multi-million-dollar enterprise or a first-year startup. Digitizing your critical documents can help you rapidly achieve the benefits we've listed here, as well as many others that can contribute to a stronger business presence, a definite competitive edge, and a healthier bottom line.
Take the first step toward better organization, greater data security, and optimized business processes. Touch base with an RJ Young consultant today and explore the many benefits our custom-designed document management systems can bring to your organization.
Download our Digital Document Transformation Guide