Four Ways Document Management Can Help Your Organization
Posted on October 28, 2021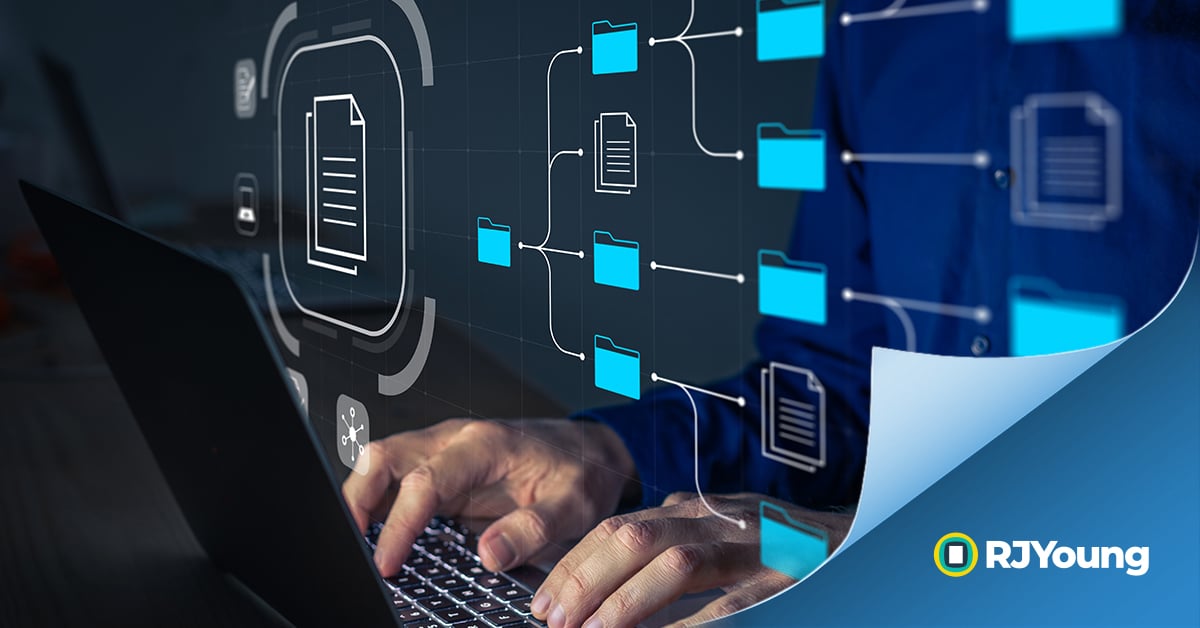 For most businesses, the management of information is critical for a competitive edge. In the past, employees would need to locate paper documents stored in file cabinets in order to meet work milestones. In a system like this, files are often lost, misfiled, or even stolen — increasing the amount of time it takes to complete tasks and putting your information at serious risk.
While some of today's companies have embraced burgeoning technologies that help simplify and automate information management such as cloud computing, mobility, and data analytics, many have not. In fact, a whopping 83% of companies are still clinging to outdated paper-based systems. But there is no need to fear adopting a faster, more technological solution to your information management needs — not when solutions like document management make it so easy.
Document Management Systems (DMS) — the Sensible Way to Manage Information
A document management system (DMS) is an information management solution that brings together technologies to harness the power of digitizing information. Using a DMS, your business can get complete control of each stage of the information lifecycle — from document creation or capture through indexing, distribution, review, edit, storage, retrieval, and finally disposal of those documents.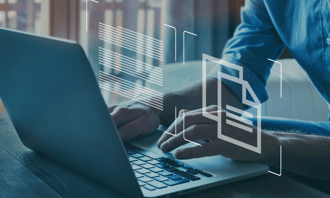 Investing in a document management solution doesn't just bring you better, faster access to the information you need to run your business well — it also provides a high return on investment by adding critical protections to your business processes. Protecting your information, as we will see, is an important part of business continuity. And as every good business person knows in this post-pandemic era, business continuity is absolutely essential in the event of a disaster — natural or manmade.
Here are four of the ways a robust DMS can help your company thrive:
Save Space and Improve Information Access
Saving and storing documents is not only time-consuming, but it also consumes your capital as well. That is because there is a bottom-line cost to physical storage methods. For example, if you need to dedicate a room or part of a room to file cabinet storage, you must pay a per-square-foot price for that real estate, not to mention the cost of purchasing the file cabinets. And then you must hope that all documents get filed accurately and returned to their proper spots by employees who need them.
A DMS can eliminate the need for pricey filing cabinets and allow you to put that square footage to better business use. In addition, a digital filing system ensures that every authorized employee has access to exactly which information they need, precisely when they need it. In fact, two or more employees can even access the same information at the same time.
Automate Processes for Better Productivity
A DMS can help you digitally create, edit, approve, sign, forward, store, and access documents in a specific flow that can move among departments, between your business and vendors, and between your business and your clients, among others. Streamlining this flow through automation reduces errors caused by manual input, removes workflow roadblocks, and reduces the amount of time it takes to complete a specific business process.
Protect Business Continuity with Disaster Recovery
Business continuity is essential to a healthy business and smart businesses consider their ability to recover from a disaster when determining a business continuity strategy. Disaster can be natural — think fires, floods, and earthquakes — or man-made, such as a data breach. Scary fact: 60% of small businesses hit by a cyberattack fail within six months. Why? Because their essential data is either lost or stolen.
A DMS provides redundant backups and offsite storage of data to give you the strongest disaster recovery position possible — and access to your critical data, even in the event of a disaster.
Ensure Compliance with Data Privacy Regulations
With increasing pressure to comply with evolving data privacy regulations, many businesses are finding the DMS as a smart, easy way to remain compliant. A DMS can ensure that your documents are secure, protected, and available only to authorized users.
RJ Young Can Help You Manage Your Information Better and Faster
Smart management of critical information can be the difference between survival and failure for many businesses. That's why we have curated leading-edge document management solutions and software to help our clients organize, protect, and automate their sensitive business data.
Embrace the safety, ease, and efficiency of digital document management. Touch base with an RJ Young consultant today to find out how our team of DMS experts can help you get started!
Download our digital document transformation guide!