Put Digital Storage Lockers to Work for Your Business
Posted on October 23, 2020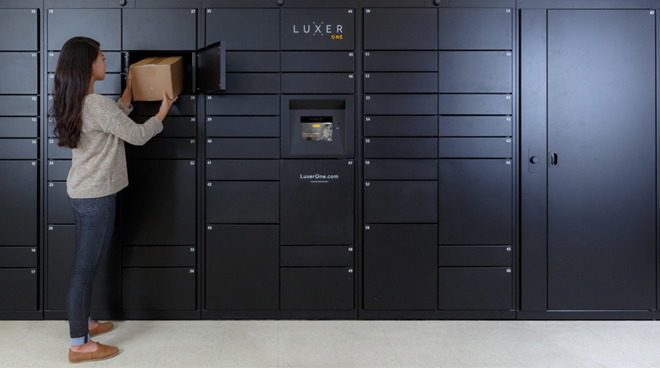 There's no doubt about it — the world as we know it is changing. From an increase in remote work to new social distancing and contactless purchasing guidelines, COVID-19 has forced individuals and businesses to consider sweeping innovations in the way people work, play, and interact.
Along with a long-term plan that focuses on your remote workforce, you also need a plan concentrated on safety measures for those who will remain on-premises or who must interact with others. This applies to customers, employees, partners, suppliers, consultants, and pickup/ delivery services.
From universities, health facilities, retail, sports arenas, and property management- businesses of all types need new ways to deliver mail, packages, and even food. They need to provide secure storage and contactless pickup options that offer convenience and safety for both senders and recipients.
Digital lockers can offer all of this with a wide variety of other advantages (shipment tracking, indoor/outdoor configurations, optional security add-ons, and award-winning, 24/7 customer support), which your company can leverage /boast in this post-COVID environment.
Digital Storage Lockers—Secure Lockers for Business or Personal Storage
Digital storage lockers give individuals and businesses an efficient and convenient way to drop off and pick up mail and packages, as well as store and transfer items
Here's how it works: Items are delivered into a customizable electronic locker, a notification is sent to the recipient with a unique digital code to open the locker, and the recipient is free to pick up the items at a time of their choosing.
Unlike traditional lockers, these open via NFC, user interface, or by sending a message saying 'Would you like to open your locker? Please enter your code' when it senses you walk up (via Bluetooth with app installed). Once verified, the locker simply pops open. While there is no contact, there is an audit trail and surveillance to confirm package drop-off and pick-up for maximum security and assurance.
Locker Systems for a Wide Variety of Uses
This simple, contactless system is perfect for both residential and business use. For homeowners receiving oversized packages, these lockers can ensure 100% delivery acceptance and the peace of mind knowing your shipment is secure until you have the time to retrieve it.
Sports and entertainment venues find these lockers are the perfect solution to allow customers to store belongings during events and universities use them to offer 24/7 package pickup to student residents, removing the need for consistent staff coverage of mailrooms.
Medical facilities can easily leave lab samples for secure pickup in aesthetic lockers that remove the "yuck" factor for visitors and patients that must pass by the collection area. Not only do the lockers meet fire codes, they have surveillance and audit features that secure sensitive materials.
Business offices with in-house or remote workers can benefit from back-end reporting features that monitor tracking for transparency. Secure lockers make it easy to leave critical material for remote staff to access outside of business hours or anywhere a contactless option is preferred.
Features That Ensure Security — and Convenience
These locker systems are designed for both indoor and outdoor use in heavy-duty, corrosion-resistant 12-gauge powder-coated steel. Internal hinges mean tamper-proof convenience and universal access provides wheelchair accessibility in compliance with ADA standards.
Door sizes are modular and easy to change for increased versatility. A combination master lock gives you key-free access to all compartments when necessary and lockers can even be customized with wraps or branding for a personalized presentation.
An iOS-based touch display means simple, intuitive access for recipients while 24/7 video surveillance offers a full view of all lockers for auditing and photographic proof of pickup.
RJ Young's Digital Storage Lockers Bring Convenience to Work or Home
Our goal is 100% package acceptance. Our innovative, customizable digital storage lockers make that happen through superior technology and smart physical design.
On vacation? No problem. Our systems provide an "on hold" setting to secure packages while you're away.
Large packages? No problem. We offer 15 compartments of varying sizes, so you'll always have the space you need to securely store most parcels.
Need it branded? No problem. Our durable, powder-coated steel lockers come in four standard colors, but if you need it wrapped or branded, that's easy to accomplish.
Best of all, our locker systems are designed and created in the United States, so you can be assured of quality, security, and value.
Discover the secure convenience a digital locker system can offer for your home or business. Touch base with an RJ Young consultant and ensure your packages are delivered — or picked up — with secure, contactless convenience.