What to Look for in a Business Copier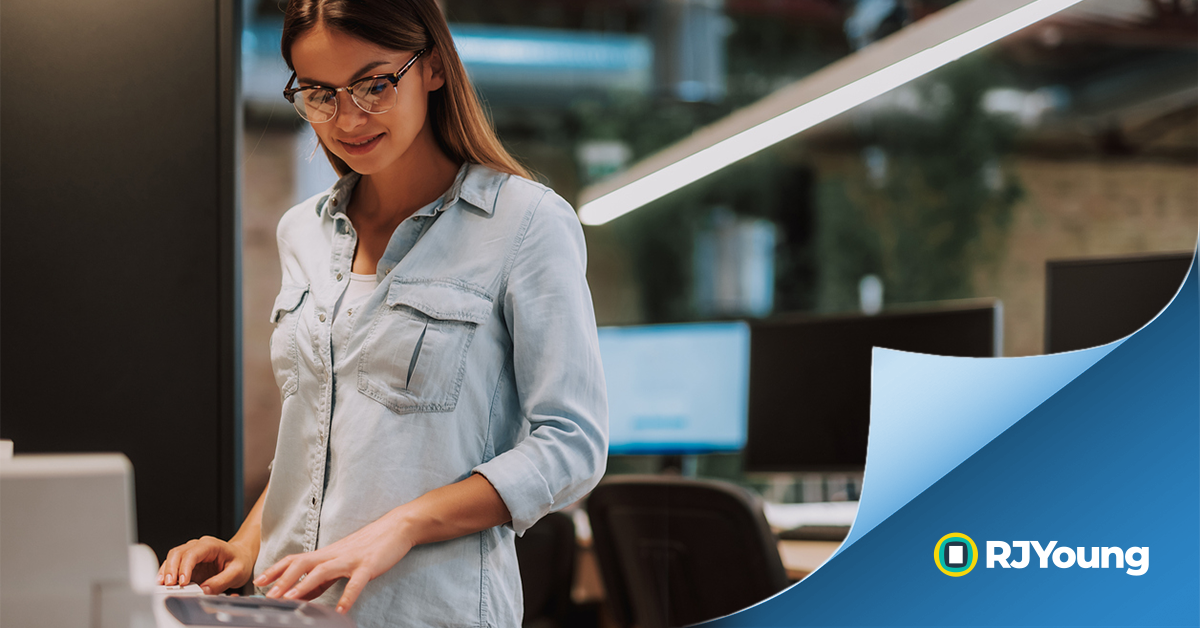 When it's time to get down to business, you need the right equipment.
This isn't just true with your industry-specific hardware. Even the common office mainstays must be selected based on their ability to support your company's needs.
Yes, even your copy machine should be a product of careful consideration. A business copier enables you to stay organized and communicate effectively, all while protecting your data and keeping expenses low.
Do you have the right business copier? It depends on what you need in one. Do you know what to look for in a business copier?
There are plenty of pieces of equipment on the market that have copy capabilities – but what specific features should your selection have to ensure you get the maximum value out of your purchase?
What Makes Business Copiers Different from Multifunction Printers?
When it comes to office equipment, there are many different devices out there. It goes beyond just the wide brand selection. There are many different options because they possess different functions.
Staying lean has always been a popular idea in the business world, so it's no surprise that office tech manufacturers have been packing as many features as possible into their devices as of late.
For example, you may have viewed MFPs in the past that had copy capabilities.
Do these count as business copiers? Yes and no.
While they can copy, their focus isn't just on copying. As the name suggests, they also print. Many of them also scan and fax, and some even integrate with VoIP phones or other business technology.
Though they can be very useful in their own way, these units split their focus between various processes. Since they aren't built just for copying, their capabilities are limited when compared to dedicated business copiers.
MFPs may allow you to make copies, but full business copiers are capable of higher output volumes and are compatible with a wider variety of paper sizes and media types.
What Capabilities Should a Business Copier Have?
When you're searching for a business copy machine and you want the absolute best quality, it's better to go with a dedicated machine.
But even picking a business copier over an MFP will leave you with a lot of decisions to make. You should pick devices that are equipped with the features you need. Some of the most popular ones include:
Paper Types and Sizes: The standard 8.5"x11" paper may not be suited for all your copy needs. Pick units that support the sizes and media types your company uses. From blueprints to posters and beyond, select units based on whether they're compatible with your unique needs.
High Volume Capabilities: When you're making dozens or even hundreds of copies a day, you'll appreciate a unit that can work faster and match your output. Pick a device that can keep up with your demands and one that allows you to monitor supply usage so you never run out.
Connectivity and Security: Could you operate your copier or retrieve files from it via a remote location or a mobile device? If you work in an organization where you may not always be around the device, these features come in handy. You'll also want a device that's secure if this is the case – preferably one that's looked after by a managed service provider.
Finishing Options: Once you've made your copies, do you have a quick way to staple or hole-punch them? These simple finishing options can greatly speed up your workflows and reduce your dependence on separate accessories for your business technology.
These are some of the top features you need – but that isn't to say that every feature you'll find on a business copier is vital to your company. Sometimes it's just as important to consider what you don't need in a copy machine.
What Should a Business Copier Not Have?
Like any other device in your office, a business copier should only be suited for your company's current and future needs. When you pick out a device, you shouldn't look for every bell and whistle on the market. Talk to your team and your business technology provider about what you do and don't need.
Get Top Value in a Business Copier Today
The best way to get the most out of your business copier is to list out the features you absolutely need based on their ability to help your organization. Then bring that list to your trusted business technology provider to find the perfect match.
If you need a business copier complete with all the capabilities busy organizations need, RJ Young is here for you. Our collection of top-quality business technology is suited for high volumes, varied media types, and maximum value. Reach out today to ask about your copier.