4 Ways New Printer and Copier Models Save You Money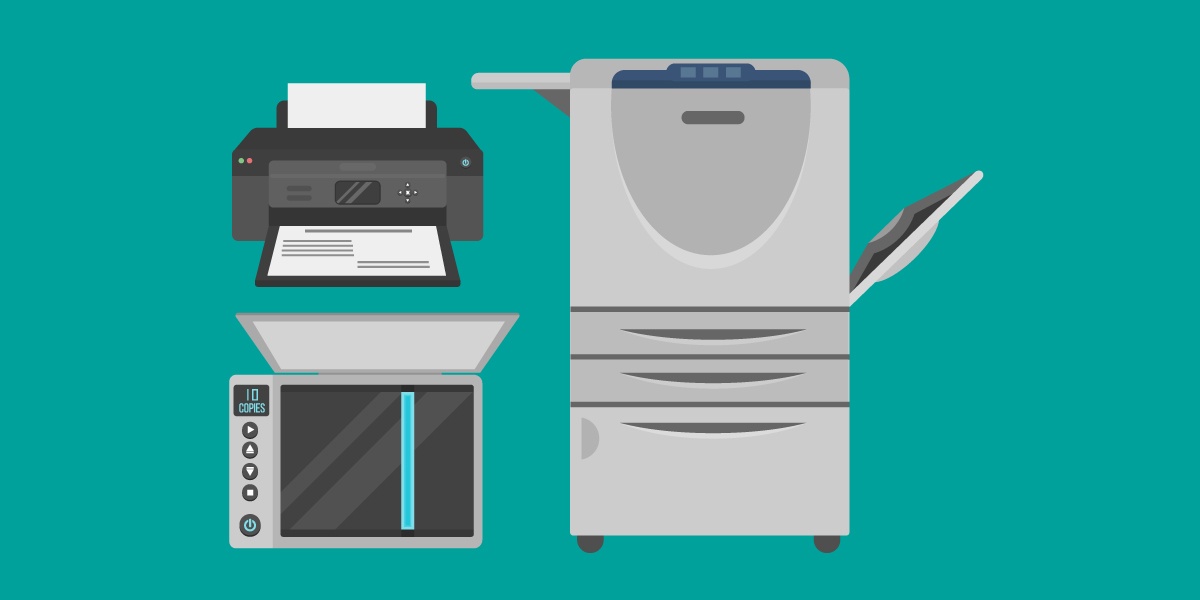 Are you paying too much for your old small business printer copier? Have you thought about updating your office printers and copiers to newer, faster—even cheaper! —models.
You may think that you are saving money by keeping your old small business printer copier, but you can gain efficiencies by updating them to new models.
Here are four ways new model printers save you money:
1. New Printer and Copier Models Use Less Energy

Lower energy costs have twofold benefits – they save you money, and they are better for the environment.

2. Supplies Cost Less for Newer Machines

More efficient toner usage and more paper options mean significant savings. Print more in-house with more paper options, saving you the cost of using another print shop.

3. Cost of Ownership is Lower

With the savings in energy, toner, and other supplies, newer machines cost less to maintain over time—decreasing your overall cost of ownership when it is amortized across these areas.

4. More Software Compatibility

More modern technology in updated small business printer copier products connects to faster, more intuitive software programs in your computers. Printing and copying become faster and more connected to your workflow, which will save your employees time and your money. Learn more about how to automate your workflow solutions here.
Leasing vs. Purchasing a Small Business Printer Copier
Now that we've covered why newer model printers and copiers can save you money, you may realize that it would be beneficial always to have the latest models. Leasing printers, copiers, and other office equipment from RJ Young will make sure you are still up to date and utilize the most efficient technology for your business.
Your business runs on printing and copying, so why not make it the most efficient part of your business? Newer technology doesn't automatically mean higher costs. In fact, you'll likely find that updating to faster, smarter, more connected printers will save you time and money.
Save Your Business Money with RJ Young's Copiers & Printers
Learn more about small business printer copier solutions and leasing and purchasing options from RJ Young by contacting us.