RJ Young's Guide to Unlimited Flat Rate Printing
Posted on September 30, 2021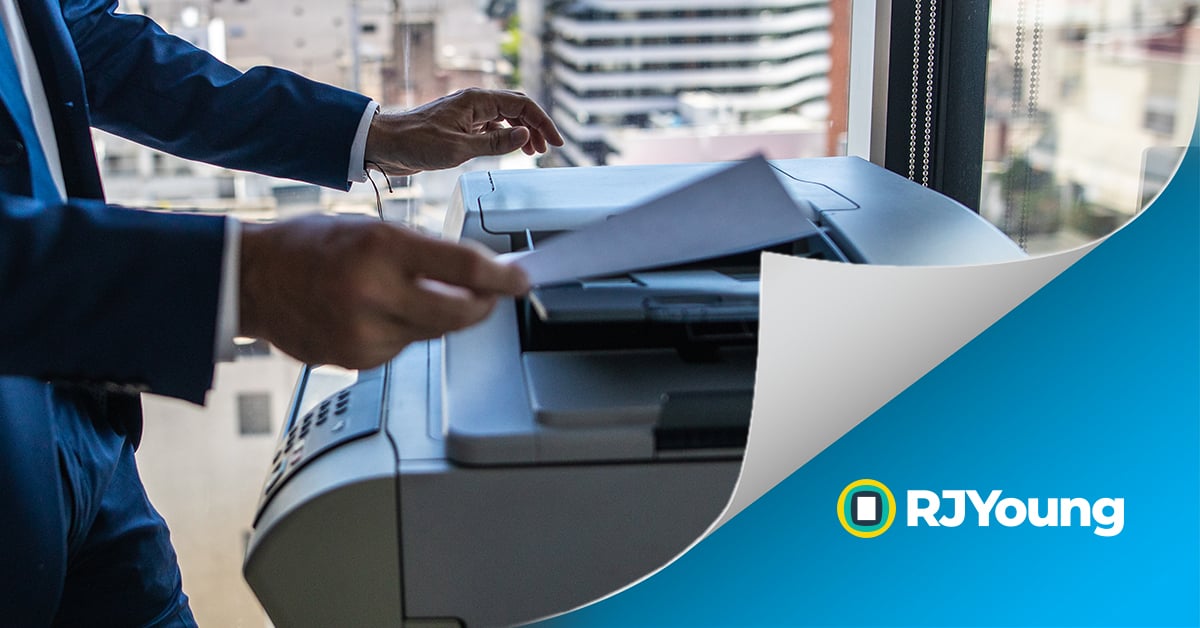 If the ongoing COVID-19 pandemic has taught modern businesses anything, it has reinforced the need to be prepared for the unexpected — especially if your business is a small- or medium-sized business (SMB). In the wake of the pandemic, many organizations are finding new ways to stay flexible and agile, with agility being a key tool in the quest for proper fiscal management.
For areas in which businesses must generate invoices regularly, there is a high margin for error and a probability that some excess supplies and stock will tie up cash flow due to overbuying or buying that doesn't quite match the peaks and valleys of usage. This is especially true of printing needs.
For many businesses, the purchase of a printer represents a large capital outlay, although the purchase is tax-deductible. On the other hand, leasing printing equipment can reduce the need for large, up-front payments, help you gain access to new, more advanced machines, and calculate monthly expenses more accurately. And now, RJ Young has magnified these considerable benefits by adding a flat rate printing option to their lucrative leasing program.
Bring Home the Benefits of RJ Young's Unlimited Flat Rate Printing to Your Business
Regardless of whether you want an inkjet printer for photo-quality prints or need a laser printer workhorse for rapid volume printing, you may want to consider adding our unlimited flat rate printing option to your next printer lease. You likely have a plan like this for your mobile phone usage. One rate and it doesn't change no matter how much more data you use. Here's why many businesses are switching to our unlimited flat rate printing option:
One Flat Fee Covers Everything
This says it all. Nothing is easier — or kinder — to your budget than knowing that all your printing costs are covered under one flat monthly fee. This brings you the benefit of consistent billing that can help you meet or exceed your budget goals and it covers everything you need to gain access to all the printing tasks your company requires, from equipment and supplies to service and maintenance.
Besides maintenance and troubleshooting, our service plan also includes training to help employees and IT staff optimize usage of print equipment. This ensures that your team can gain full utility of any print equipment and helps minimize potential downtime.
No Meter Readings
While copier or printer meters can be useful to determine the usage on particular machines to optimize your print environment, they can also be a nuisance when it comes to assessing monthly print spends. If you are being billed according to a meter reading, then you can't accurately predict what each month's print spend total will be. With unlimited flat rate printing, you don't need to worry about a meter — every print you make will fall under the same flat monthly fee. No overruns. No penalties. Just prints.
Look to RJ Young for Efficient, Cost-Effective Unlimited Printing
As we move through 2021, successful businesses are realizing now more than ever that budgeting must pair resources with smart financial strategies for the right outcome. Holding back spending to gain flexibility and assigning talent to high-priority areas is a must-do for the savvy business owner.
And that is exactly why RJ Young has created the Unlimited Flat Rate Printing program. Our innovative new option allows businesses to fine-tune print costs by creating one simple monthly fee for unlimited print runs. Not only does our program assist businesses with better cash management, but it also frees up your in-house IT or administrative personnel to work on mission-critical tasks that will propel your business forward. Did we mention we're one of the only copy and print partners across that country that offers this? That's another one of the advantages of partnering with RJ Young!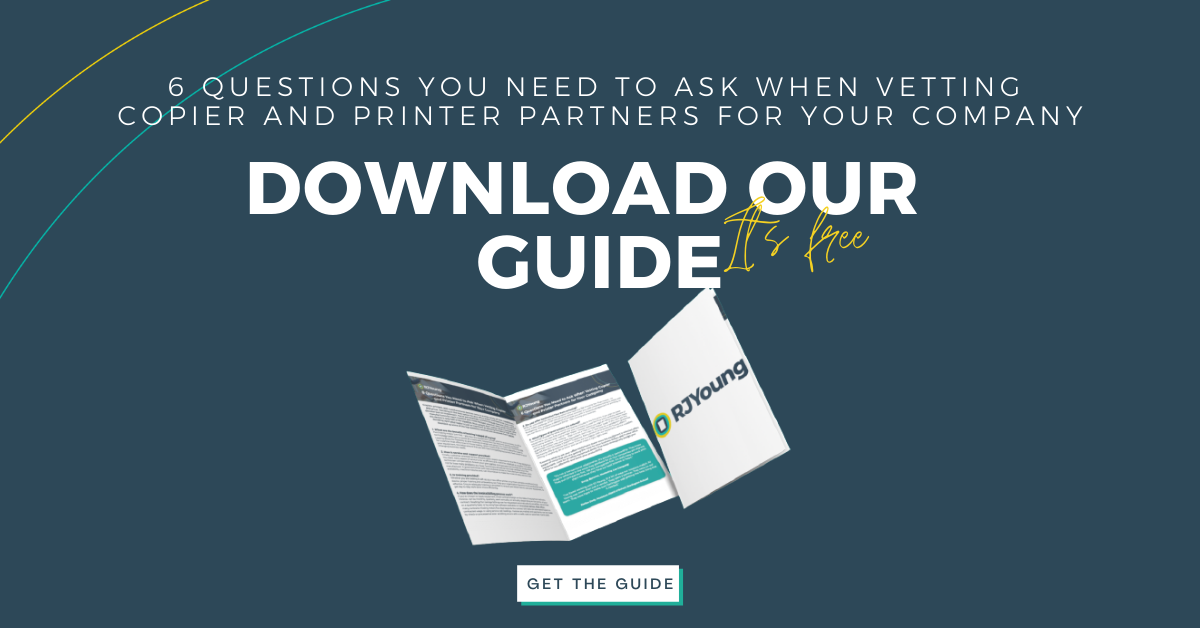 Gain the benefits and peace of mind that unlimited printing can offer. Touch base with an RJ Young consultant today to find out how our Unlimited Flat Rate Printing or Unlimited Flat Rate Printing + programs can help you save money without sacrificing productivity.