How Modern Agencies Print Marketing Materials and Keep Costs Down
Posted on August 02, 2021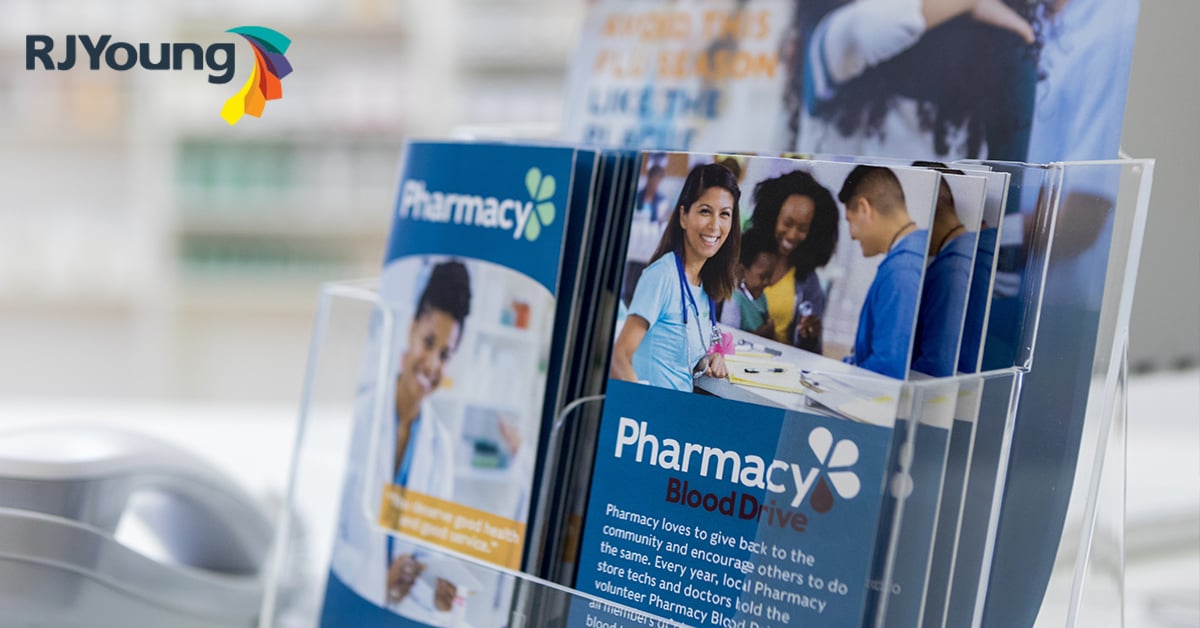 Every business relies on printed marketing collateral to effectively support the sale of its services and products. But it is critical to use these materials wisely, as every use makes an impression on your customers about your brand.
That is why a lot of businesses choose to print marketing materials in-house. After all, no one understands your brand as well as your own team. And your in-house design or marketing team has the advantage of relationships with important collaborators such as the sales team, your product design experts, and customer service specialists. These close relationships allow for a deeper understanding of in-house needs as well as customer expectations — a combination that can make for powerful and successful marketing campaigns.
But bringing your marketing efforts in-house does more than just hone your campaign — it can also save you money in hard costs as well as labor. Let's explore that for a moment.
How to Print Marketing Materials In-house for Real Savings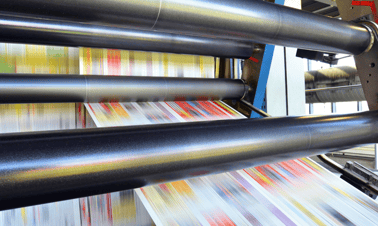 Bringing printing in-house can provide savings, give you more control over your messaging, and ensure continuity for your brand. For smaller companies, having an in-house printer can help you create and use marketing materials in small runs that are typically not available through print shops without an exorbitant surcharge. For enterprises, production printers can lower the overall cost of printing through time savings and the ability to change materials without penalty.
Here are some other things to consider:
Waste Reduction
Need to make a change to some marketing collateral? That might be an expensive proposition if you're working with a print shop. Instead of stopping mid-run, making the correction, and printing the rest you may be stuck with paying for the entire run. Having in-house printers to handle your marketing printing needs allows you to make last-minute changes on the fly — and to keep brochures and other materials up to date with the latest pricing and information.
Customized Marketing Materials
With on-demand printing, you can customize your materials to appeal to a specific customer or highlight certain products and services dependent on that customer's needs. This feature allows you to target your marketing efforts for better results and customer acquisition.
You can also produce high-quality print marketing materials including:
Custom Letterhead
Yard Signs
Door Hangers
Presentation Folders
Business Cards
Custom Letterhead
More Control
Control over your marketing is essential, particularly if you need your brand to stand out in a crowded marketplace. With in-house printers, scanners, and copiers at your fingertips, you can easily design a suite of marketing materials that have continuity with your online or digital efforts. When one changes, the other can adjust without having to pay for costly plate changes, markups, or extra time and labor.
All these elements — control, customization, and waste reduction — offer businesses a smart way to amplify their marketing results and save money. On top of these benefits, you will find that in-house printing helps to shrink timelines for marketing projects, saving you money over the life of the project.
Look to RJ Young for the Best Copiers, Printers, & Scanners to Jumpstart Your Marketing Efforts
"Whether you're a small or medium-sized business (SMB) or an enterprise-level organization looking to stand out from the competition or just improve your bottom line, we have a printer that can help you. Printing marketing materials in-house not only improves flexibility and control but reduces waste and lowers the cost of making last-minute changes to important collateral," said Tracy Gibbs, major account sales representative in Nashville.
To help you get the right equipment for your specific marketing printing solutions, we offer the widest selection of printers and associated equipment from industry leaders like Canon, Ricoh, and HP. From multifunction devices to production-level printers, and the best copier for small business, we have the device you need in a price that matches your budget.
Enjoy the impact in-house printing can offer. Touch base with an RJ Young consultant today and discover which printer is right for your needs.