How A Multi-Function Printer Increases Company Productivity & Revenue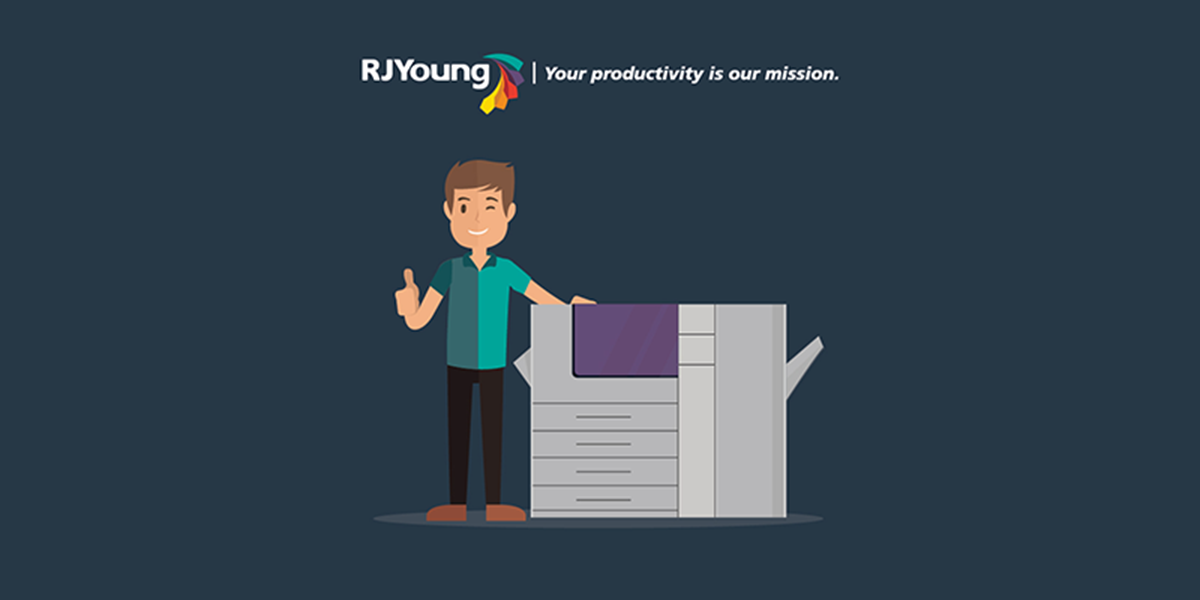 A Multi-Function Printer print, scan, copy, fax, and even edit documents from one convenient hub. This has made them an office staple, leaving few reasons for an office to continue to purchase discrete devices for each activity.
Companies embrace multi-function devices because they increase device impact while decreasing their physical footprint. Multi-Function Printers increase company-wide productivity and revenue when strategically deployed in a printing fleet. Read on to learn how upgrading a company's printer fleet to include these multi-function devices transforms productivity and profitability in the office.
How to Better Understand a Multi-Function Printer
There are many different terms for the device known as the multi-function printer. No standardized language exists, therefore the manufacturers are free to refer to their products as they like. In other words, there are several terms that appear in reference to MPS or similar devices:
All-In-One (AIO): A device that has a full array of document management options. This includes printing, scanning, faxing, copying, document editing, storage, and conversion.
Multi-function Device (MFD): May or may not be a printer, but likely has printing capabilities.
Multi-function Peripheral or Product (MFP): Shares the acronym MFP with multi-function printer, but it may have different capabilities entirely. Read the product description carefully.
4-in-1 Printer: Typically refers to the main four functionalities: printing, scanning, copying, and faxing.
Small Office/Home Office (SOHO): These printers are typically multi-function because their manufacturers assume that smaller operations have less space.
Upgraded Fleets Save Money and Increase Productivity
A printer is no small investment. Professional models run easily into the thousands of dollars, which may represent a significant expense for a business. It might be tempting to hold onto an outdated model as a result, but that could be augmenting operating expenses in the long run. Upgraded fleets save money and increase productivity because they:
1. Decrease Consumable Cost and Use
The older the printer, the more expensive consumables like ink and specialized paper stocks tend to get. This is partly because they get harder to find, and partly because manufacturers discontinue parts and supplies to encourage upgrading. Likewise, modern printers use toner and ink more efficiently. They also support duplex printing and support the option to print only in black and white.
2. Cost Less to Maintain
A single multi-function device is much easier to maintain than a horde of specialized devices. Additionally, multi-function printers are so common that most technicians will have likely seen the model before, making it easier to get a device serviced.
3. Supports Increased Integration
Most modern multi-function printers support Wi-Fi connectivity, which enables integration with other office devices. Users can easily access all of the device's functionalities without ever leaving their computer. Likewise, mobile printing adds a new layer of flexibility and mobility to the workflow.
4. Modern Multi-Function Printer Features Make Printing Easy
Multi-function printers are notoriously easy to use. The users do not have to go digging around in complicated interfaces to find the print button. Intuitive color touchscreens direct users to exactly where they need to go. Automatic document feeders eliminate the need to fiddle with the machine.
Install Print Tracking Software
Upgrading the printer itself is only one way to save money and boost productivity. Offices that already have a reasonably modern printer may wish to implement another strategy to boost productivity and reduce costs: print tracking software.
Print tracking software, such as PaperCut or uniFLOW helps businesses get a better handle on their expenses and printing habits. Print tracking software allows businesses to:
Automate reporting which makes tracking seamless
Gain total visibility of the printing costs for an organization
Highlight areas of improvement for optimizing fleets and individual printer use
Manage consumables to help reduce costs
Restrict access to the print environment so only the people who need to print can do so
Upgrade Your Printing Environment Today With A Multi-Function Printer
Modern businesses frequently operate on razor-thin margins, making any cost reduction potentially valuable. An optimized office print environment helps boost productivity while reducing costs.
PaperKarma estimates that the average office worker uses close to 10,000 sheets of copy paper per year. That is the equivalent of 20 reams of standard office paper, or about 100 pounds of paper worth close to $200 per year. This article has outlined many of the ways that occur and has provided strategies to begin the optimization process.
Through the thoughtful deployment of modern printing devices, plus print tracking software, businesses can reduce this cost. Contact RJ Young today to begin strategizing your next-generation printing fleet which cuts costs while boosting productivity.