Important Considerations When Leasing a Copier
Posted on January 13, 2022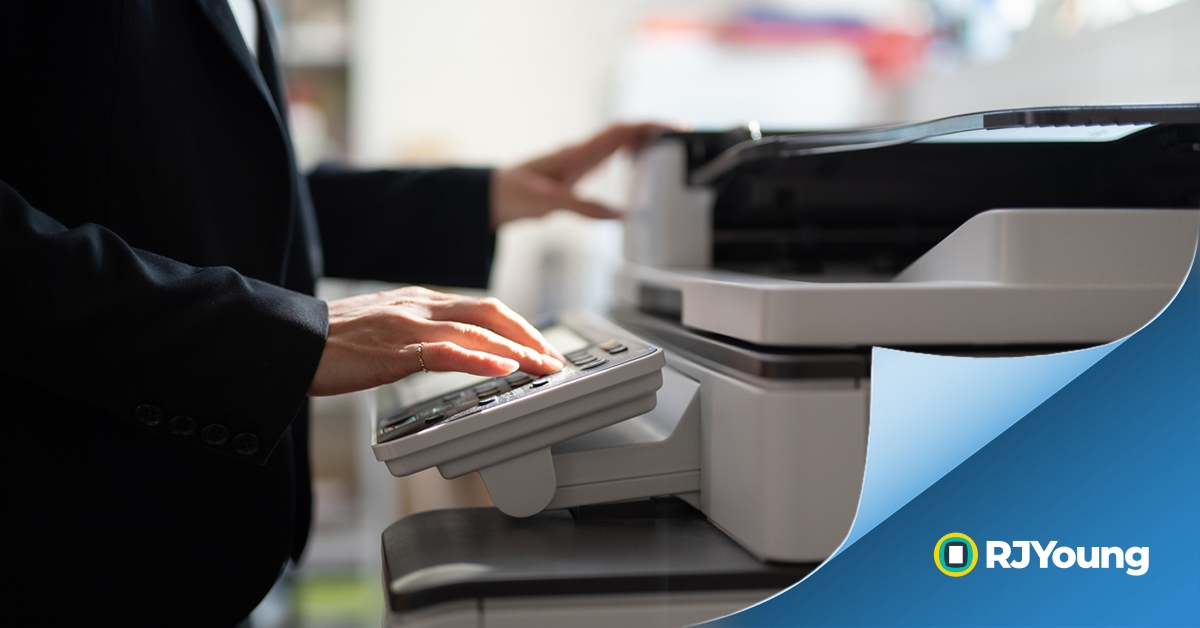 If your business has a large number of employees or you typically produce a high volume of copies, you may consider leasing a copier rather than purchasing one outright.
The Benefits of Leasing a Copier
There are numerous benefits to leasing a copier rather than buying one. Some of the most important advantages to consider when considering the lease vs. buy question are:
Leasing Helps Avoid Equipment Obsolescence
Purchasing a copier outright can result in a large capital outlay — one that might put your business at a fiscal disadvantage. Not only that, but once you've bought the machine, you own it — for good or for bad. If newer technologies arise that would better serve you or your business, you must purchase a new machine and hope that you can recoup some of the cost of your first purchase through reselling. Or if your new machine simply ends up not being a good fit for your work environment due to lack of features or other factors, you're still stuck with it — and stuck paying for it. With a lease option, you can typically trade models or even trade up to a model with better, more current technology if you choose, allowing you more flexibility and utility overall.
Leasing Provides a Low Up-Front Investment Threshold
Copiers are expensive pieces of equipment that may be out of reach — or a big stretch — for smaller or more cash-strapped organizations. A lease helps you to get a high-quality machine without a huge upfront investment. Additionally, leasing helps to conserve your credit for more crucial expenditures.
Leasing Removes the Hassle of Resale or Disposal — and Maintenance
At the end of equipment life, owners must either dispose of the equipment — which can cost money — or manage the resale, which can take time away from other essential tasks. In a lease, old equipment is simply removed at the lease end and replaced with your choice of new equipment, or you can simply end your lease. Also, leases typically include maintenance of your machines, whereas purchased copiers would need to have a separate maintenance contract.
Special Note on Leasing Considerations
One thing to beware of in copier leases is a "Hell or High Water" clause. This clause is onerous, because it indemnifies the third party, even if they deliver a defective copier, fail to service the machine, or declare bankruptcy. Such clauses also preclude warranty liabilities, making it difficult to claim for nonfunctioning machines, and it allows your lease to be transferred to a third-party vendor after it is signed.
To avoid such disadvantageous leasing agreements, choose a leasing partner that offers true in-house leasing or demand that any such clauses be removed from your lease before signing.
What is True In-House Leasing?
True in-house leasing provides flexible monthly payments through a customized agreement, keeps you current in copier technology, doesn't depreciate value on your assets, allows for upgrading old machines, and grants you one point of contact for service, troubleshooting, or maintenance issues. And as we mentioned, a true in-house leasing agreement will not contain a "Hell or High Water" clause so you can be assured that your leased equipment will be functional, high-performance equipment that will be serviced, warrantied, and protected.
Turn to RJ Young for True In-House Copier Leasing
At RJ Young, offer a wide range of leading-edge copiers and printers available with our true in-house leasing agreements. We stand behind our equipment and our services one hundred percent, so you can be assured that your equipment will meet or exceed your needs. Not only do our leases not contain the "Hell or High Water" clause, but we also stand by our products and services with our unparalleled We Make It Right ™ Guarantee. Here's what that agreement states:
"If you are not happy with our equipment, service, supplies, billing — anything — let us know and we will make it right, right away." – Chip Crunk, President & CEO
In the world of print and imaging, it just doesn't get any better than that. And we take great pride in not only helping our clients get the right equipment for their business needs, but in developing close relationships built on trust, integrity, and unprecedented support.
Let us help you get the copier you need with the budget you have. Touch base with an RJ Young consultant today and explore the many benefits of our true in-house leasing agreements.