How Much Should an Office Copier Cost?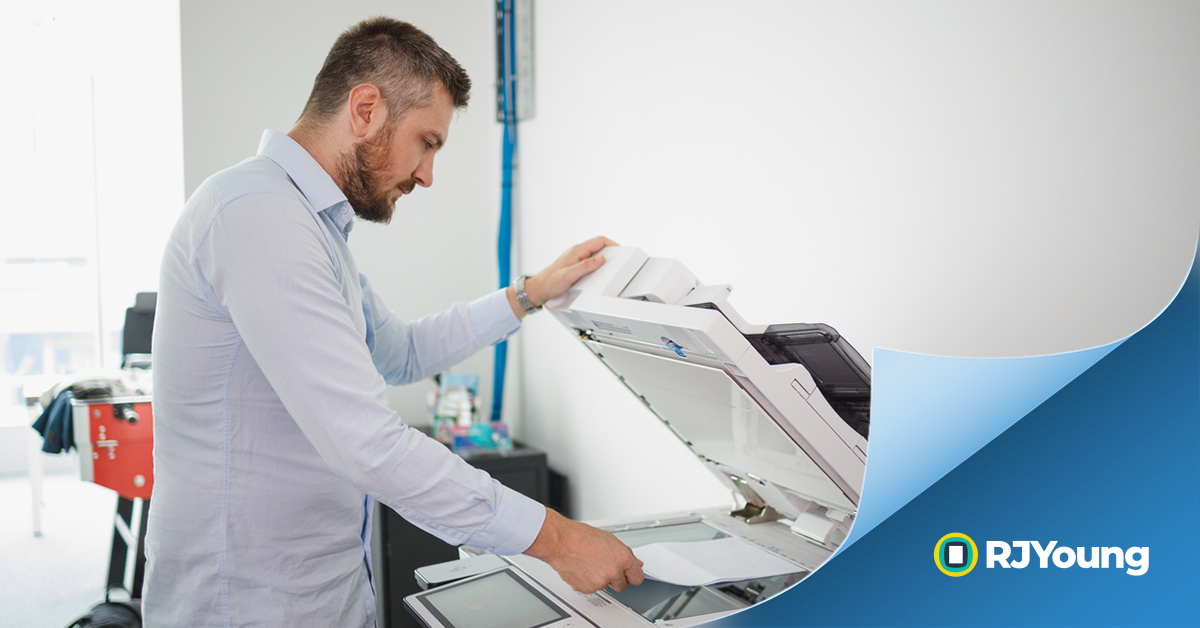 The copier – it's one of the most iconic, enduring pieces of office equipment ever.
No matter your field or company structure, there's a place where administrative tasks are done. The copy machine helps with compliance, organization, and communication. It's a simple type of business technology in theory, but it comes into play consistently.
When you're picking one out, there are many questions you may have. What's the best brand? Which features are right for my business? Is it better to buy or lease? How much value can this unit create? The list of questions goes on.
But one question that could be most important of all in answering any of the above questions is this – how much should a person spend on a copy machine?
Any responsible business owner knows that their investments should drive returns. Underspending can leave a person missing out on value, whereas overspending puts them behind. The key is to pick a product and provider that generates ROI.
Or in other words, the right copier can be an investment that yields massive gains.
Expert Copiers Are Tailored to Your Company's Needs
Business owners don't just spend their money on copiers – they spent it on advice, consulting, and insight to answer some of the business world's top questions.
What revenue goal should I aim for?
How many leads should I be connecting with each quarter?
What's the best way to improve my organizational processes?
If there was any magic number or sure strategy to answer these questions, the aforementioned industry of expert influencers would go out of business. But since every business is different, we understand that the answers to these questions depend more on the organization and its unique circumstances.
It's easy to see why there's no one sure answer to what constitutes the perfect copier – everyone's needs are different.
While every business may have some use for a copier, the specific features and characteristics of a unit should be chosen based on a company's specific needs.
Print Features
You know you need to copy, but printing is also a process that many of these units can handle. When you add a piece of business technology with multiple functions, you empower your printer fleet and your company in the process. It's less equipment, fewer supplies, and reduced stress for you.
Typical print/copy hybrids are ideal for light volume, so if you'd prefer to combine your print or even fax processes into a single unit, you may want to look for this feature in your office copier.
Scanning Features
Scanning is another common office process, so it's nice to have this function in your device as well. If your company is looking to be more efficient with the digital transformation process, consider options like uniFLOW, which manages the scanning process to provide optimal ROI.
Surprising Way Your Office Copier Could Create Value
While getting a copier with additional features may make a person worry that the cost is going up, it's important to consider all the ways a copier can generate value for your company.
Take the ability to utilize a digital queue, such as with PaperCut – this makes it easy to get value out of the device from anywhere, perfect for busy organizations that are working in different locations or a constantly changing environment.
If you pick a piece of office equipment with a user-friendly interface and impressive networking capabilities, you've got an investment that will help you scale.
As you add more offices and connections in your work environment, your copier or multi-function device will add more value by extension. This also helps you save money by avoiding the need to seek out new equipment or deal with complicated configurations to adjust your office equipment to a changing work setup.
Don't Forget Lease and Financing Options
Finding the right copier or any piece of office equipment requires you to make a list of features you're looking for and to consider your options carefully. But even then, there's a better way to reduce the cost and the financial risks of your decision.
With flexible in-house financing and leasing options, you can enjoy a convenient process and a customized payment solution to support your unique office equipment needs. With our lease options, we also offer you the chance to upgrade to superior equipment at the end of each term – so there's no obligation to buy, but always an opportunity to improve!
We stand by our commitment to offering you the very best copier, printer, or office device to support your company's needs. We make it our mission to add value to your company through exceptional equipment and standout service. Our Make It Right™ Guarantee ensures you'll get the best devices, resources, and support at all times – reach out today to get a stellar piece of office equipment with a price and process you'll appreciate.