How Outsourced Mailing and Printing Services Can Save Your Business Money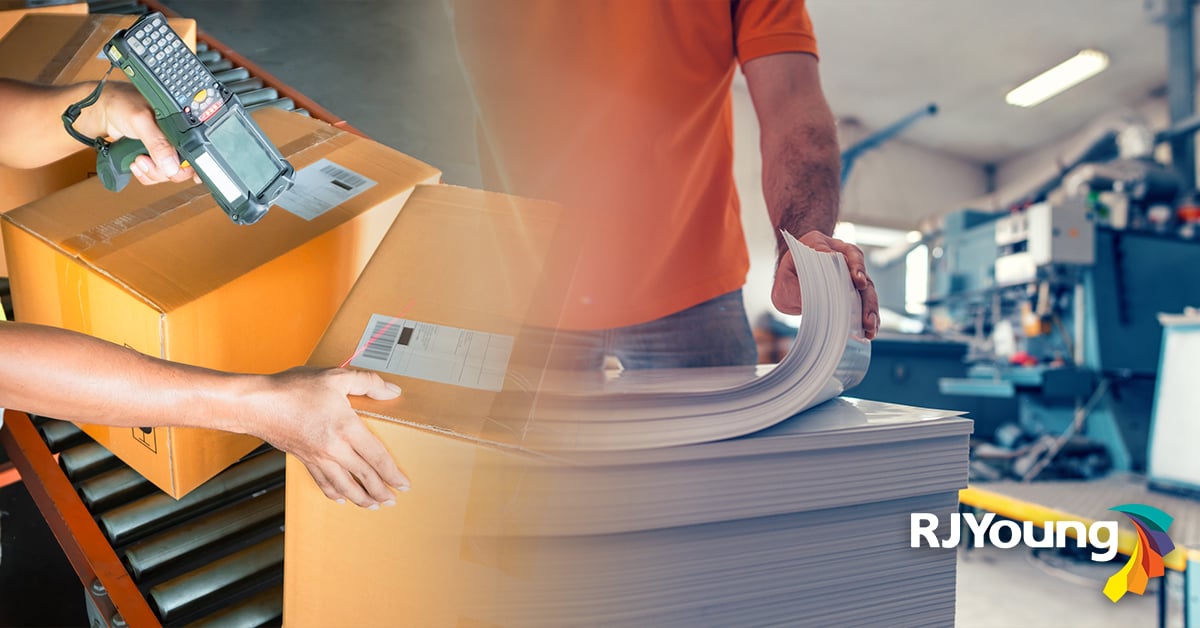 Mailing and printing can require a lot of direct labor costs — particularly if your company deals in volume, or if you have specialized print jobs that are too complex to run on simple office machines. And smaller businesses often struggle to compete with enterprise-level companies that have the capital to hire in-house talent and purchase cutting-edge equipment.
Outsourcing these critical services allows smaller companies to gain similar economies of scale by providing expertise, efficiency, and technology they otherwise wouldn't have access to.
From transactional mail processing, mail and package sorting, and digital mail services to on-demand printing, connecting with a competent outsourcing partner can help your SMB work smarter — and compete better — all while saving money.
Measurable Ways to Save Money with Outsourced Mailing and Printing Services
Let's cut to the chase.
If you're the owner of a small- or medium-sized business (SMB) you want to know exactly how outsourcing mailing and printing services will contribute to the protection — or growth — of your bottom-line health.
Outsourcing with a competent partner, rather than simply subcontracting work, is an essential step to maximum benefits. An outsourcing partner acts as an extension of your business to bring added value to projects, as well as:
Control Over Capital Costs
Rather than shelling out capital on high-dollar purchases such as wide-format or production printers or high-volume mail sorting equipment, you can reserve it for investment elsewhere — or save it.
Outsourcing allows you to avoid large expenditures that drain capital reserves. At the same time, you gain access to cutting-edge equipment that might be out of reach for many SMBs.
Control Over Labor Costs
Labor costs — wages, benefits, and taxes — can make up to 70% of your total cost of doing business. And for many small businesses, attracting the right talent can be difficult unless you are willing to pay top dollar.
When you outsource mailing and printing, your third-party partner takes on labor costs, and can afford to focus on talent-specific hires since they are in the business of providing targeted services.
This frees up your labor capital for spending on talent that more directly feeds your business goals, such as salespeople, marketing hires, or service talent.
Enhanced Efficiency
Printing and mailing are important to your business, yet they are often peripheral to your business's focus.
Allowing a staff of professionals in the print and mailing industry to handle these tasks not only frees your in-house staff to focus on mission-critical tasks, but also provides a higher level of competency overall.
For example, outsourcing printing gives you access to graphic designers and print professionals that can easily design and produce stunning marketing collateral from business card and brochures to magazines, posters, and promotional products.
RJ Young

is Your Trusted Partner for Outsourced Services
As a trusted resource for our many clients, we understand how important it is to frame our outsourced mail and printing services as a true partnership — one in which our staff of experts is simply an extension of your own business.
"At RJ Young, we offer a full spectrum of printing and mailing services to tackle any size job, bringing your projects in on time and on budget. We have invested in hiring experts in the fields and curating state-of-the-art equipment and technology that will help elevate your projects — and your business," said Derek Gibson, director of enterprise solutions in Jackson, Mississippi.
Our team of print and mailing experts can provide a wide variety of services to complement your business, allowing your in-house teams to focus on core competencies that directly affect — and grow — profitability and revenue.
As your partner, we can help refine and revolutionize your mail and print environments to offer maximum value while minimizing in-house involvement and reducing costs along the way.
Get the power of expert knowledge and cutting-edge technology while controlling capital expenditures. Touch base with an RJ Young consultant and discover how our expert print and mailing outsourcing solutions can benefit your team today.