Choosing a Virtual Phone System in the Age of COVID-19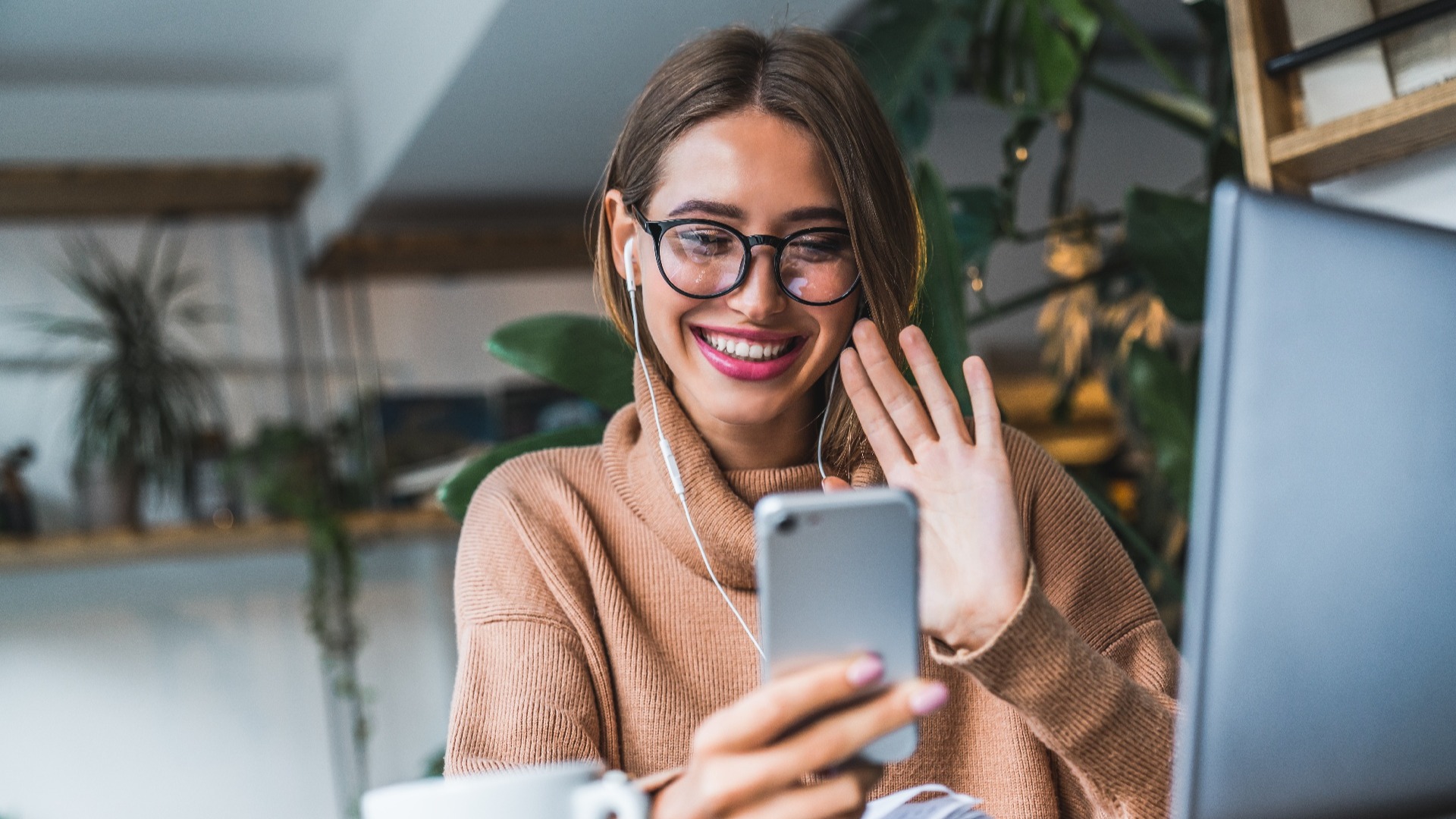 It would be an understatement to say that it feels like years have passed since the first COVID-19 restrictions began in the United States. In mid-March, businesses scrambled to adapt to what has become a new normal in many cases. The pandemic exposed a lot of strengths and weaknesses in businesses around the world, and one area where many businesses discovered continuity challenges was in their phone system.
Until March 2020, a traditional phone system often did the trick. However, once employees were sent to work from home, business owners found themselves scrambling to find new solutions or create a patchwork system just to keep things running somewhat smoothly. While some businesses may be opening back up now, others may have moved to a permanent work from home model or some type of hybrid working model. The need for a resilient Virtual Phone System is more evident than ever. The answer to that need is a cloud phone system.
The Benefits of a Cloud Phone System
There are a number of great benefits that cloud phone systems can offer when compared with traditional phone systems, regardless of whether or not the world is currently mired in the middle of a global pandemic:
Empowering Remote Work and Flexibility
Flexible communications have always been important, and COVID-19 put even more of an emphasis on that fact. Some of the top cloud phone systems enable truly flexible work by providing employees with a phone number that can be used anywhere and on any device, as long as a data connection is available. Employees can answer calls on their laptop, use a VOIP (voice over internet protocol) phone handset, or take calls through an app installed on their smartphone.
This can untether employees from their desk, allow them to work from home, or be out-and-about with clients- all while staying connected to the same number they use when in the office. With fewer missed calls and greater mobility, both customers and employees will love the benefits of a flexible digital phone system.
Improved Communication Channels
Cloud phone systems can enable better communication both internally and externally. In the past, employees could only call each other or send an email. If someone was busy, the message may not be seen for hours. Now, with cloud phones there are multiple ways to connect beyond just a traditional phone call. For example, employees may be able to send instant messages to each other for quick questions or collaboration. Staff can also set their own status to display to others when they are in the office, on another call, or away from their desk.
In some cases, these phone systems can even integrate a live chat option right into a business website. This is important to have as some studies have shown customers would rather use a live chat option than speak to someone on the phone. Plus, there are a whole host of other benefits including giving customers the ability to schedule automatic call backs, submit feedback to centralized help desk email, and more.
More Features, Better Value
Many business owners will look at the list of features from digital phone systems and feel their wallets getting lighter. However, in many cases, a digital virtual phone system offers much more value than a traditional phone system. There are a few reasons for this. Mainly, VOIP providers don't have to maintain traditional telephone infrastructure. Rather, they piggyback on already existing internet service. This allows them to keep their costs low and offer lower prices to businesses.
Traditional phone providers also have the obvious disadvantage of being limited by traditional phone hardware. A desktop handset can only do so much whereas an app or software program can be continuously updated with new features as technology improves. In many cases, VOIP providers may even save businesses money on their communication budget.
Is a Virtual Phone System the Right Decision?
As with most things in life, there is no one-size-fits-all solution. Different businesses have different needs for their phone systems. In any case, it's important to at least explore the available options for modern, flexible phone systems. Whether the ultimate goal is simply saving money in these times of continuing COVID-19 uncertainty or enabling employees and customers with a greater range of communication options; there is a solution for every need.
To learn more about the many different phone systems available and how they can integrate with your business, contact the office communication specialists at RJ Young today.