3 Reasons Elevate is the Most Reliable Business Phone System for SMBs
Posted on September 13, 2021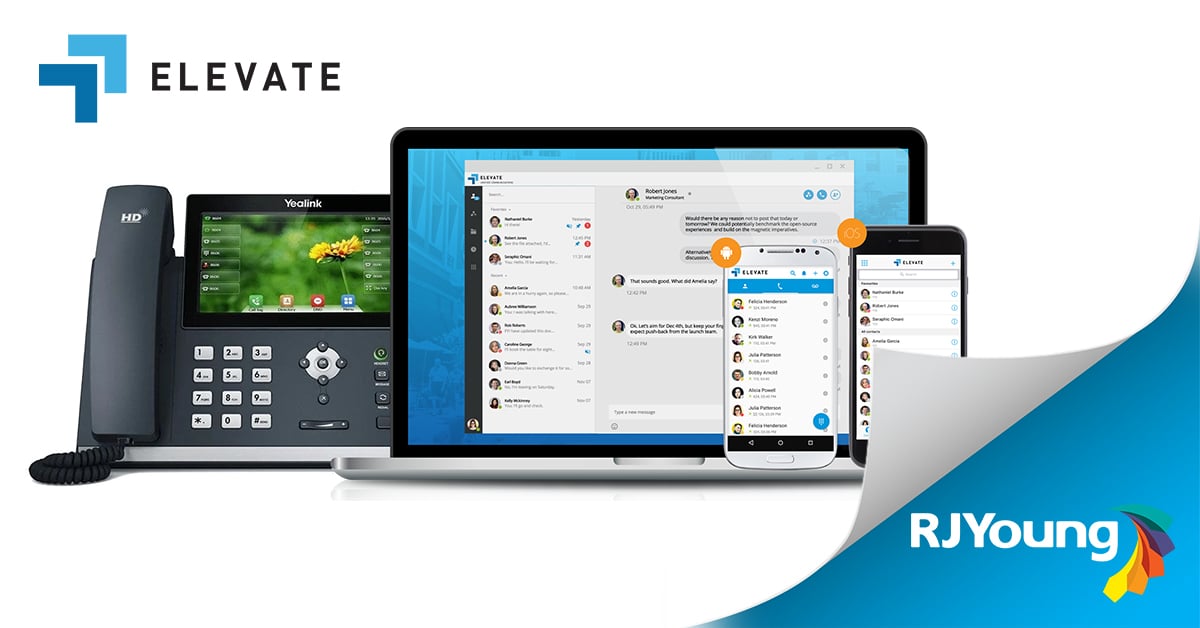 The landline was created in 1876 and surprisingly has remained much the same since that time. This system of telecommunication relies on signals that run through copper wire from one tethered phone to another, resulting in fast, reliable communication. However, with the advent of smartphones and other high-tech means of communication, the landline has all but disappeared from today's business landscape.
While part of the reason landlines are lagging in popularity is due to the proliferation of better technologies, there are more than just smart devices to consider when choosing a reliable phone system for your small- or medium-sized business (SMB).
This article addresses some of the main communication pain points and recommends a solution that will solve even complex needs.
Uncovering the Best Business Phone System to Solve Your SMB Communication Problems
If your business is ready to rid itself of archaic landlines to provide a more flexible communication network for your team, you have two choices. Spend a lot of money supplying individual company smartphones for each employee — and then monitoring and maintaining them. Besides the cost of employee smartphones to your IT labor, there is also the burden on employees to carry more than one phone. And there is the possibility of theft or loss that can expose your company's sensitive data.
Fortunately, you can skip that option altogether and opt for a phone system based on voice-over-internet-protocol (VoIP) for benefits and savings. Our top choice for the job is the Elevate system. This innovative, cloud-based phone protocol offers our business clients the following advantages:
1.CombinesYour Communication Channels
Today's communication landscape is varied, especially in businesses where employees work remotely part or full-time. Many employees use their laptops and mobile devices to stay in touch with colleagues and customers, and conduct meetings over video chat media.
An Elevate phone system fuses many communication channels into a single platform that brings the benefits of versatility and cost certainty to your business. Because it works in a cloud environment, the Elevate system offers not only voice calling, but also SMS, video conferencing capabilities, voicemail, presence indicator (the ability to see whether your company contact is available, or busy on the phone), file collaboration, and team chats in one simple, cost-effective solution. Plus, Elevate integrates effortlessly with the tools your team already uses like Microsoft products, Salesforce, and Google.
2. Enables Anywhere Access for a More Productive Workforce
When customers or partners need to reach their liaison at your business you want a single point of access — regardless of where your employee is working geographically. With Elevate, your staff can receive calls from their office phone numbers wherever there is an internet connection. That means they can use that number across several devices — a smartphone, tablet, or desktop computer.
Not only does this allow your employees the power to work from anywhere, but it also ensures that your clients or partners can reach them when they need to. Face-to-face meetings via HD video eliminates unnecessary travel and empower teams with remote members to be more productive.
3. Scales Your Communication System in a Flash
With landlines or company smartphones, onboarding — and offboarding — can be an onerous and a costly process. Each device must be accounted for, supported, and secured. With Elevate, you only pay for the lines you need — lines that can be added or subtracted through an application on the spot. This feature removes the need to contact a phone company, sign up for a new phone line, purchase relevant hardware or equipment, and more.
RJ Young Can Help You Keep Your Team Communicating — Regardless of Location
"We know that today's successful businesses are based on flexibility and versatility — especially when it comes to their workforces. With a growing trend toward remote or hybrid employment scenarios it is more important than ever for businesses to ensure that employees can be connected to their in-house colleagues, outside business associates, and critical customers, regardless of their geographic location," said sales manager Brantley Pearce.
If you are looking for a communication solution that combines cost-efficiency with reliability, flexibility, and performance, then you must consider the Elevate business phone system. Elevate brings you all the features of landline phones with impressive scalability and security to give your team the freedom to be productive anywhere — at any time.
Level up to the next generation of business phone systems. Touch base with an RJ Young consultant today to find out how our innovative Elevate system can optimize your team's communications and help your business grow.