Revolutionizing Accounting with Cutting-Edge AV Technology
Posted on October 30, 2023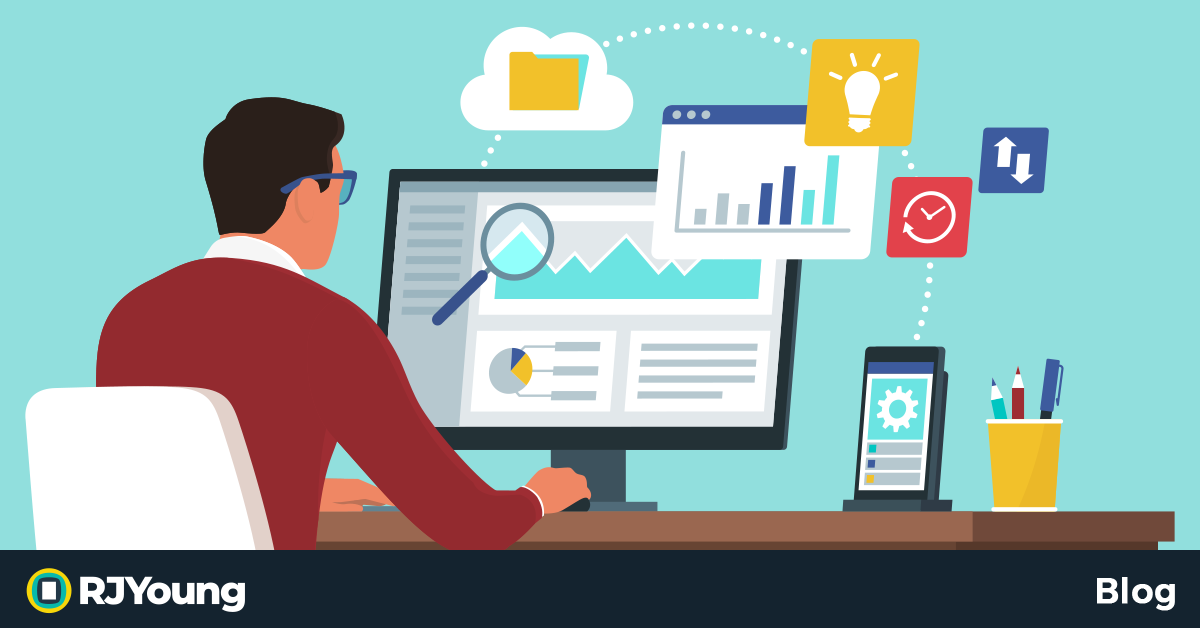 The dawn of the digital era has revolutionized various sectors, and accounting is no exception. Bidding adieu to paper-laden processes and in-person meetings, the industry is embracing a tech-savvy approach to enhance efficiency. The catalyst for this transformative shift? Modern audio visual (AV) technology. Ranging from customer service enhancements to streamlined operations, AV technology is rewriting the rules of the game.
Audio Visual Technologies for Accounting Firms
There are numerous types of audio visual (AV) technologies that accounting firms can leverage to streamline their operations and improve client interaction. Here's a look at some of them:
Video Conferencing Tools: Video conferencing platforms facilitate real-time communication between team members and clients, regardless of geographical location. They offer video chat, voice calls, and screen sharing features.
Digital Whiteboards: Interactive whiteboards allow teams to collaborate and brainstorm in a virtual environment. They are perfect for planning, discussions, and tracking progress on projects.
Presentation Software: Platforms like PowerPoint or Prezi help in creating visually appealing presentations. These are useful for explaining complex financial concepts or strategies to clients.
Virtual Reality (VR) and Augmented Reality (AR): VR and AR can provide immersive experiences, helpful for training new employees or exploring financial scenarios in a more interactive way.
Interactive Display Systems: These are large touch-enabled screens that can be used for collaborative work or presentations. They can help engage clients or team members more effectively during meetings.
Document Cameras: These devices can project images of physical documents or objects onto a screen, making it easier to share information during remote meetings.
Digital Signage: Enhance your accounting firm's professional image and improve client communication with dynamic digital signage displays that showcase important announcements, financial tips, and real-time market updates.
Each of these technologies has its own set of benefits and uses within an accounting firm, enabling them to work more efficiently and provide better service to their clients. It's clear that the infusion of AV technology in the accounting sector is not just a passing trend, but a step towards a more efficient and dynamic future.
6 Ways Accounting Firms Can Use A/V Technology
From large, established firms to small start-ups, A/V technology has become an invaluable tool for any accounting firm looking to remain competitive and successful in today's market. Let's explore some of the ways in which accounting firms can use A/V technology to their advantage.
1. Streamlining Communication with Video Conferencing
With video conferencing, accounting firms can shrink their physical footprint and pivot to a more flexible work model. One large accounting firm reportedly saved $25 million in a single year after reducing its office space by nearly 2 million feet. The secret? Investing in AV technology and facilitating remote work.
Video conferencing allows real-time, face-to-face interaction without the need for physical presence. This not only cuts down on travel expenses but also enables faster decision-making. It can also enhance the customer experience, as clients can interact with their accountants from the comfort of their homes or offices.
2. Enhancing Client Engagement with Interactive Displays
Interactive displays take customer engagement to a whole new level. These modern tools can transform a simple client meeting into an immersive, interactive experience. Financial data can be displayed in an easy-to-understand, visual format that encourages dialogue and collaboration. This technology can lead to more meaningful discussions and more informed decision-making.
3. Digital Signage for Real-Time Updates
Digital signage is another powerful AV tool that can revolutionize an accounting firm's operations. With digital signage, firms can share real-time updates about market trends, regulatory changes, or company news. This constant flow of information can help clients stay informed and make better financial decisions. Properly used digital signage can help your accounting firm stand out from the competition and create a modern and engaging environment that leaves a lasting impression on clients.
4. Virtual Reality for Immersive Experiences
Virtual Reality (VR) takes AV technology to the next level by offering immersive experiences. For example, firms can use VR to simulate financial scenarios, helping clients visualize the potential outcomes of different financial strategies. This can lead to better understanding and more confident decision-making.
6. Centralized Control Systems for Efficiency
A centralized control system is a cutting-edge tool that brings all AV technology under one umbrella. With such a system, firms can manage their AV resources more efficiently, whether it's scheduling video conferences or controlling digital signage. This leads to increased productivity and reduced operational costs.
Audio Visual Technology is the Future of Accounting
The world of accounting is being reshaped by the innovative use of AV technology. As firms adapt to these changes, they are finding new ways to enhance customer service and improve efficiency. Whether it's through video conferencing, interactive displays, digital signage, VR, or centralized control systems, AV technology is revolutionizing the accounting industry. The future of accounting lies in embracing these technologies and leveraging them to deliver superior customer experiences and drive operational efficiency.
Enhancing Efficiency and Communication: How RJ Young Can Revolutionize Audio Visual Technologies for Accounting Firms
In the fast-paced world of accounting, effective communication and seamless collaboration are key to success. That's where RJ Young comes in. Our expertise in audio visual technologies can transform the way accounting firms operate, streamlining processes and boosting productivity. With our state-of-the-art equipment, such as high-definition displays, video conferencing systems, and interactive whiteboards, your team can communicate effortlessly, whether they're in the same office or across different locations. Imagine conducting virtual meetings with clients, sharing real-time data on a crystal-clear screen, and collaborating on projects with ease. Our solutions are tailored to meet the unique needs of accounting firms, ensuring privacy, security, and compliance with industry regulations.
Ready to take your accounting firm's communication and efficiency to new heights? Contact RJ Young today and let us revolutionize your audio visual experience.