How Audio Visual Technology is Revolutionizing Modern Office Spaces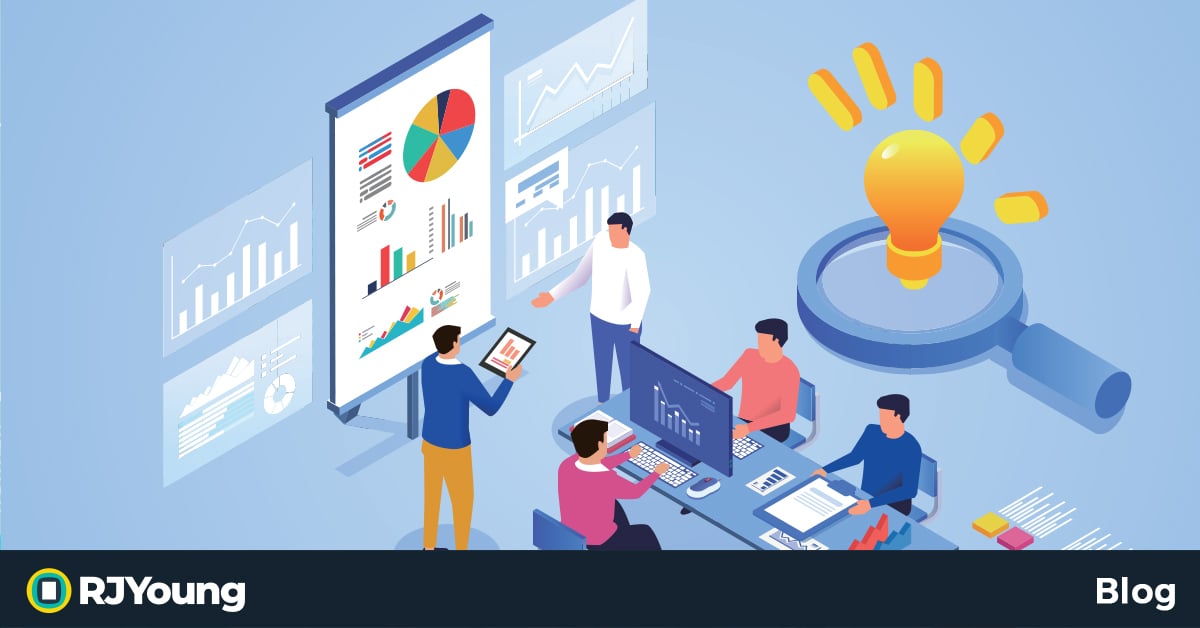 In today's fast-paced world where remote work has become the norm rather than the exception, communication has become more critical than ever before. With most employees accustomed to digital media, a seamless audio visual experience has become an essential component of staying connected with colleagues, clients, and partners.
Advanced audio visual solutions are an effective means of overcoming communication barriers that can hinder productivity, collaboration, and growth. Additionally, while robust video conferencing solutions make remote work highly effective, the right AV equipment can also help entice workers to come into the office - if that's your goal - enabling hybrid work and better collaboration. Therefore, prioritizing the implementation of these solutions is vital for any forward-thinking organization that recognizes the importance of efficient and effective communication.
What Are the Benefits of Audio Visual Technologies for Your Office Space?
If you want to take your organizational goals to the next level, investing in top-of-the-line audio visual solutions is a must. When communication is seamless, employees are motivated, and remote events are successful, the possibilities really are endless. So you don't lag behind the competition, you should prioritize audio visual solutions to push your organization further than ever before.
In addition to improving communication, incorporating the latest AV technology can enhance the overall quality of your work environment, resulting in a more engaged and motivated workforce. Whether it's through interactive displays or fully immersive video conferencing experiences, state-of-the-art audio visual solutions can help keep remote employees in sync with the rest of the team and provide an important sense of connection and belonging.
Video and audio capabilities can be especially helpful for collaboration, as well as recruitment, training, and events. The ability to connect with potential employees, provide immersive training experiences, or host virtual events showcasing your product/service can be a game-changer that sets your organization apart from its competitors.
AV technology is also revolutionizing how we work, such as the explosion in "huddle spaces" in recent years.
What Is a Huddle Space?
A huddle space is a small meeting area designed for impromptu collaborations and quick discussions. These spaces are typically located in open floor plan offices and are equipped with technology that promotes interactivity and teamwork. Huddle spaces provide a more casual and relaxed atmosphere, compared to traditional boardrooms or conference rooms, allowing for more informal and spontaneous conversations among team members.
The technology included in a huddle space usually consists of video conferencing equipment, a large display screen, and an audio system. The technology is designed to facilitate communication and collaboration, allowing team members to share ideas and content easily. By having these spaces readily available, team members can quickly come together to brainstorm, discuss ideas, or make decisions without the need for complicated scheduling or formal meetings.
Huddle spaces are becoming increasingly popular in modern workplaces due to the shift towards more flexible and collaborative workstyles. They can be customized to fit various team sizes and workspaces and can be designed to complement the overall aesthetic of the office. With the right technology and design, huddle spaces offer an effective way to encourage teamwork and creativity in a comfortable and productive setting.
How to Choose the Right AV Technology for Your Office
When selecting audio visual technology for a growing office, there are a variety of options to choose from. It is important to determine the needs of the office and determine which technology will best meet those needs. Video conferencing, interactive whiteboards, projectors, digital signs, and LED/video walls are all options to consider. Depending on the size and purpose of the office, there may be other options as well, such as interactive touch screens and wireless loudspeakers. It is important to research the technology available and select the appropriate system for the office's specific needs.
User Experience
User Experience should be a primary concern when selecting audio visual technology for a busy office. Clients, staff, and visitors should have an easy and intuitive experience with the technology. Video conferencing should be able to facilitate natural conversation. Interactive whiteboards should be used to present information to groups in a clear and organized manner. Projectors should display crisp visuals and present information that is easy to read. Digital signs may be used to clearly direct individuals between rooms. Additionally, LED/video walls can be used to create a more interactive experience when presenting information to multiple people.
Cost and Budget
The cost of audio visual technology must be taken into account. Depending on the scale of the set-up, AV costs can vary significantly. Video conferencing, interactive whiteboards, projectors, digital signs, and LED/video walls are all audio visual technologies that offer a range of prices and features for every budget. Therefore, it is important to understand your office's needs and allocate resources accordingly. With the right approach to cost and budget, your office can take advantage of the full range of audio visual solutions available.
Transform Your Office Space With Audio Visual Technology
If you are looking to inject some life into your organization's communication and collaboration capabilities, try RJ Young's audio visual technology solutions. We'll help you customize the latest technology to meet your unique business needs, whether it's through video conferencing, huddle rooms, LED/video walls, collaboration spaces, projectors, or digital signs. By partnering with us, you can uncover new and exciting ways to boost team engagement and productivity through modern and interactive audio visual technology.
Don't let stale communication methods slow your organization's momentum down – unlock the potential of audio visual communication and collaboration today with RJ Young. Contact RJ Young today at 800-347-1955 to learn more.