The Benefits of Upgrading Your Office's Audiovisual Equipment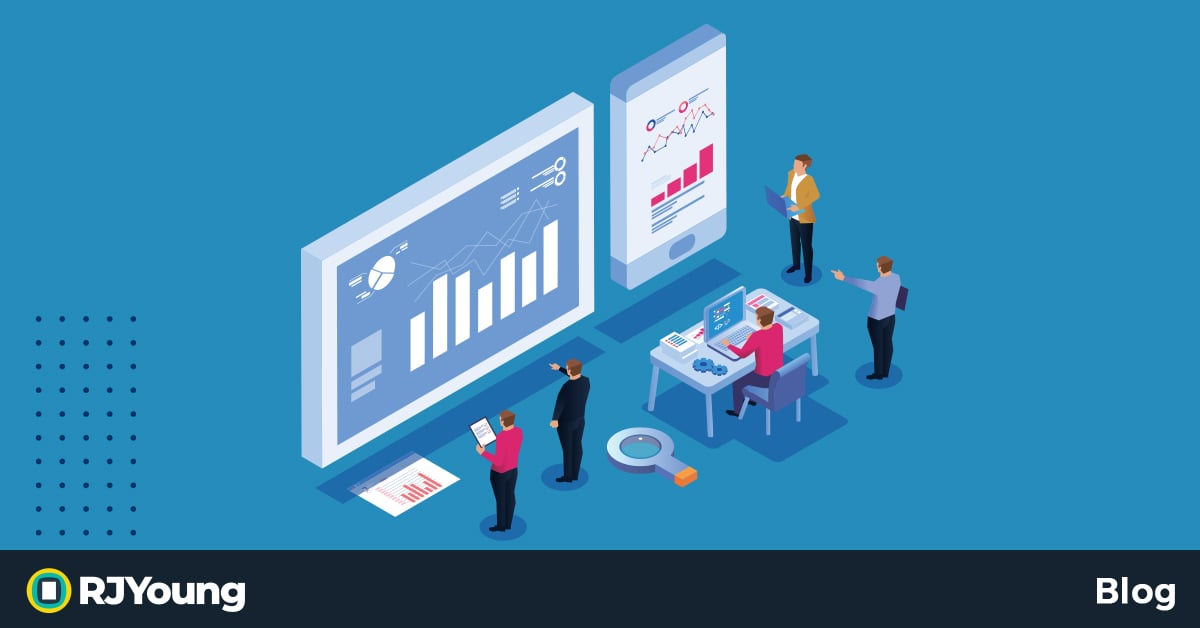 Are you tired of fumbling with outdated audio visual equipment during client presentations or presenting at long, boring meetings? Then it's time to upgrade your office's AV gear and experience the benefits of modern and efficient AV technology.
From crystal clear video conferencing to impressive visual displays that captivate clients and employees alike, the advantages of investing in top-notch audio visual equipment are endless. Say goodbye to technical difficulties and hello to a more streamlined and professional office environment. So, let's dive into the world of audio visual upgrades and explore the many benefits they can bring to your workplace.
What Are the Benefits of Upgrading Your Office's Audiovisual Equipment?
Upgrading your office's audiovisual equipment provides numerous benefits that can enhance productivity, creativity, and improve communication capabilities. Here are some key benefits of upgrading your AV equipment:
Improved clarity:

High-quality AV equipment offers crisp and clear visuals and audio, enabling seamless communication and collaboration.

Enhanced communication:

Advanced video conferencing solutions and collaboration tools can help teams stay connected, even when remote.

Higher engagement:

Modern display technologies, such as LED walls, create immersive environments that captivate employees and clients alike.

Flexibility:

Upgraded AV equipment can easily integrate with multiple devices, providing more flexibility in how and where people can work and communicate.

Increased ease-of-use:

Newer AV innovations come with intuitive interfaces and are easy to use, resulting in less time spent troubleshooting and more time being productive.
When you consider all these benefits, it's clear that upgrading your office's AV equipment is a highly worthwhile investment. So why settle for outdated and inferior communication solutions? Upgrade your office today and unlock the full potential of your team and your business.
Choosing the Right AV Solution for Your Office
When investing in audio visual technology for an office, there are a few key considerations that must be taken into account. While the core function is to create a professional and engaging experience for patients, there should also be a focus on specialized features and the ability to adjust and upgrade the system as needed. The top considerations for audio visual technology in an office include video conferencing, interactive whiteboards, projectors, digital signs, and LED/video walls. Here are their benefits and what to look for:


Video Conferencing
Video conferencing is a critical component of many offices and can be used for patient consultations, training sessions, and video meetings. When selecting a video conferencing system, consider the number of participants that will be using the system. It is important to look for a system that can handle multiple users and run on a variety of devices, such as laptops, tablets, and mobile phones, for maximum flexibility. HD quality picture and sound should also be key considerations.
Interactive Whiteboards
Interactive whiteboards offer an interactive and visually stimulating learning experience for patients and staff alike. When choosing an interactive whiteboard, size should be the first consideration. You will want to find a board that is the right size for the space it will be used in and can accommodate multiple users. You should also consider the features and functionality of the whiteboard. Look for a board that has a user-friendly interface, support for multiple platforms, an easy setup, and a clear audio system.
Projectors
Projectors are a great way to add visual appeal to presentations and meetings. It is important to find a projector with a resolution and brightness that is suitable for the office space. Projectors with a minimum of 1080P resolution and a high brightness level will provide a clear and crisp image. Also, assess the features and connectivity offered by the projector. Look for a projector that can be connected to a variety of devices and has both wired and wireless connectivity.
Digital Signs
Digital signs are a great way to add a modern, eye-catching look to any office. When purchasing a digital sign, consider the size, resolution, and features offered. It is best to choose a sign with a high resolution and a bright display, as well as a variety of features such as scheduling, remote management, and interactive capabilities.
LED/Video Walls
LED/video walls are an effective way to display images and videos in an office. Once again, size and resolution are key aspects to consider. You will probably want to choose a wall that has a high resolution and is large enough to accommodate the space. The best video walls offer a variety of features such as wireless connectivity, a user-friendly interface, and support for multiple platforms.
Upgrade Your AV Equipment Today
At RJ Young, our audiovisual experts will work with you to understand your specific requirements and recommend the best audiovisual solutions that are reliable and easy to use. By having the right audiovisual technology in place, businesses can create immersive experiences, enable remote collaboration, and streamline communication, ultimately boosting teamwork, productivity, and innovation. So whether you are a healthcare professional needing to consult a colleague in a remote location, or a business manager conducting an important meeting, RJ Young's audiovisual solutions can revolutionize your communication and collaboration capabilities.
With a focus on quality, RJ Young helps organizations identify and implement premium audiovisual solutions that support their clinical, communication, and business goals. Contact RJ Young today at 800-347-1955 to learn more about our audiovisual solutions and how they can transform your organization.