Case Study: Forrest General Hospital
Posted on September 05, 2023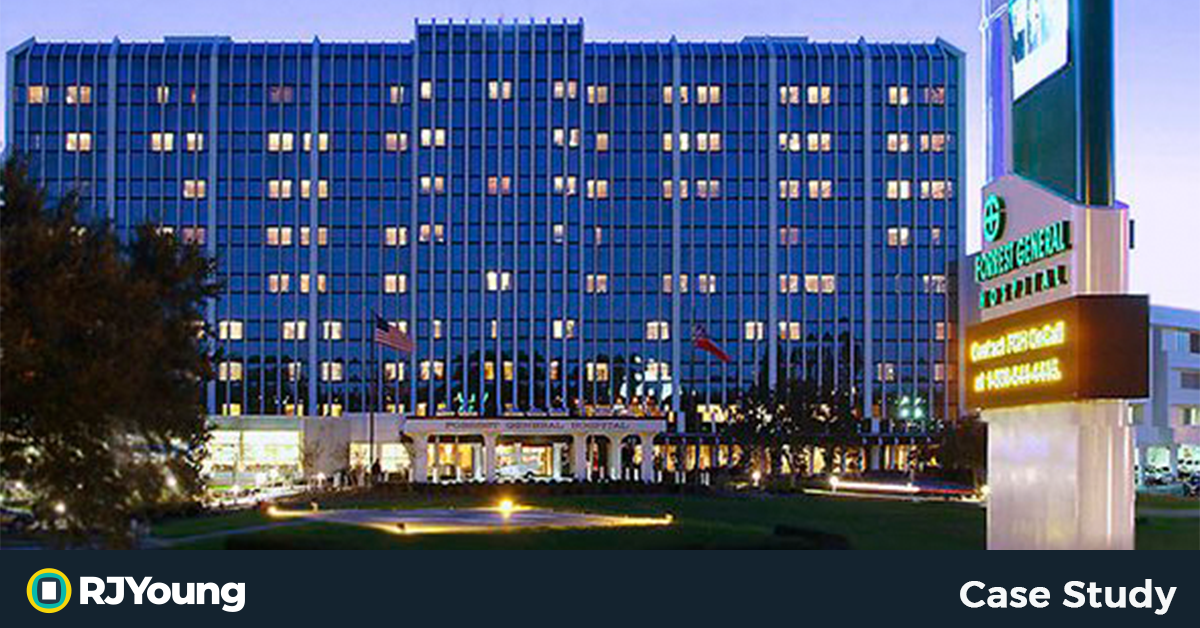 Since 1952, Hattiesburg's Forrest General Hospital has provided healthcare services for a seventeen-county area in the Pine Belt region of Southeast Mississippi. A leader in medical excellence over its six decades, Forrest General has grown from a small hospital into a 512-bed, Level II regional trauma center and general medical and surgical facility.
OVERVIEW
Forrest General had been searching for a replacement for their imaging system which had been in place since 2005. It collected various information for patient clinical documentation and patient accounting, as well as backdating images from the 1990s. A key component of the replacement project was the ability to convert approximately 38 million images in a multitude of forms to a common configuration. After consideration of many software vendors, the hospital was unable to find a single solution that could be used by all departments.
THE PROBLEM
Technical solutions age just like everything else. Forrest General was growing, but had suffered from a lack of growth in their imaging system capabilities and had technical support challenges. Their system was unable to accommodate their continued growth. Once documents were received and scanned, it often took one or two days before images would become available for departments to access, review, and process. If an image was needed by multiple departments, it had to be printed and scanned into an email message, or printed and faxed. While care at the world-class facility was never compromised, the hospital's administrative staff suffered from a frustration epidemic.
THE CHALLENGE
As hospital regulations change, so do hospital policies, requiring alterations in forms and
information to be collected. During the conversion process, these changes must be considered on an individual basis, requiring a different conversion for almost every image type or change in an image that has occurred over many years. Forrest General was in need of a new system with long-term growth capabilities that could respond to their expanding needs, be feature-rich with strong technical support, and possess the ability to wrap around multiple departments, while offering a tailored solution in each of those areas.
THE SOLUTIONS
Forrest General turned to RJ Young, their trusted business partner for more than twenty years. RJ Young was the only company that provided proof of the ability to convert existing images appropriately as well as respond to the hospital's future requirements. Their digital experts took time to become familiar with each department to understand their processes and be able to react to their needs. A single solution tailored to fit diverse demands included a document management software platform that was implemented in three departments: Finance and Payroll, Patient Accounting, and Human Resources.
The Finance and Payroll department experienced increased functionality with real-time look-ups, providing instant access to their documents when the previous system had updated nightly. The
iSynergy implementation took the Human Resources department from a totally paper-based operation to an electronic record-based system. All three departments experienced increased data processing efficiency and seamless management of digitized and secure records. Other benefits included faster retrieval, heightened security, disaster recovery, and a common platform on which to store and retrieve documents.
THE RESULTS
The implementation of document management has resulted in significant improvements in the hospital's workflow.
Real-time access to documents increased their employees' productivity by providing the necessary tools and resources at their fingertips. Forrest General measures success in many ways, specifically in the maximization of time and resources. Through its continued partnership with RJ Young, the hospital is experiencing success in these areas and increased profitability.
Since the initial implementation, Forrest General has come to RJ Young for other projects including the conversion of approximately 128 million additional images and the expansion of the iSynergy solution to streamline the processes of other departments online including Purchasing, Employee Health, and The South Mississippi Psychiatric Group.
RJ Young understands document management and its vital importance to businesses and organizations, whether medical or otherwise. Utilizing more than half a century of knowledge and experience, RJ Young can customize solutions to fulfill diverse document and software needs and achieve real results.